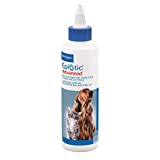 Virbac Epi-Optic Advanced Pet Ear Cleaner (8 Oz), Package May Vary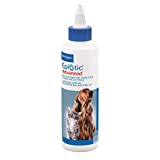 Price: $16.53 – save $3.46 (17%)!

Color: White
Model: 003108
Brand: Virbac



Features
Non-irritating solution prevents microbial action
Use during routine cleansing of sensitive ears
Removes debris and excessive wax and dries the ear canal.
Recommended for pets with chronic otitis externa which is chronic inflammation of a dogs external ear canal.
It has a low pH, so it shouldn't interfere with other ear preparations.
New from $16.53 (6 offers)