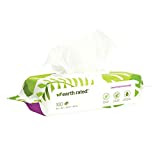 Earth Rated Dog Wipes, 100 Plant-Based and Compostable Wipes for Dogs, USDA-Certified 99 Percent Biobased, Hypoallergenic, Lavender-Scented 8×8 Deodorizing Grooming Pet Wipes for Paws, Body and Butt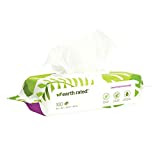 Price: $8.99 ($0.09 / Count) – save $3.00 (25%)!

Color: Lavender-Scented
Model: ERWIPE100-GROOM-SCNT
Brand: Earth Rated



Features
✅ 100 PLANT-BASED WIPES — Earth Rated lavender scented wipes measure 8×8, and are proudly USDA-Certified 99% biobased. Wash your dog's face, paw, foot, and tushie without leaving wet residue or funky smells. Compostable when finished to reduce the carbon pawprint!
✅ EVERYTHING you want in he most sensitiva dog wipe — All natural shea butter, aloe, and chamomile keep fur soft and luxurious while smelling fresh. Fit for the most sensitive puppies. Free of sulfates, and alcohol so they're mild enough for daily use.
✅ GENTLE, YET DURABLE — Not only are these wipes gentle and hypoallergenic…but ultra-durable, and able to stand up to sharp puppy nails. Daily use is most common, however, customers also love using our wipes for stressed out foster dogs, and post-surgery when regular baths are not an option.
✅ VERSATILE — Love to take your furry friend on the go? Portable packaging allows for easy travel and keeps your wipes extra damp, even long after opening! The hard plastic snap closure makes it easy to pull out one wipe at a time, then sealed for maximum freshness.
✅ 100% SATISFACTION GUARANTEE — If for any reason you are not satisfied, contact our rockstar customer service! We'll go above and beyond to make sure you're taken care of! No questions asked.
New from $8.99 ($0.09 / Count) (6 offers)