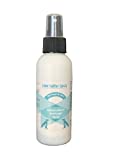 Lime Sulfur Spray – Pet Care and Veterinary Treatment Against Ringworm, Mange, Lice, Flea, Itchy and Dry Skin – Spotcare and Safe Solution for Dog, Cat, Puppy, Kitten, Horse (4 oz)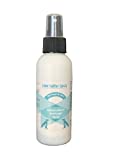 Price: $14.99 ($3.75 / Ounce)

Model: LSDIP8OZ
Brand: Classic's Lime Sulfur Spray



Features
🐾 ALL-AROUND TREATMENT – Unsure of what's causing your pet's skin problem? Our lime sulfur spray has been proven effective for treating non-specific dermatoses. It also gets rid of parasites!
🐾 MUCH-NEEDED DRY ITCHY SKIN RELIEF – Our lime sulfur spray relieves itchiness caused by ringworm, mange, and lice infestation. Before long, your furry friend will be as healthy and vibrant as ever.
🐾 GENTLE ON PETS – This formulation has calcium and sulfur, both earthy ingredients that won't cause any harm to your beloved pets. They've been used for decades to fight infections. Our formulation also contains Aloe Vera to help with retaining skin moisture.
🐾 EASY TO USE – Spray bottle configuration to target spots on pet's skin for a safe relief for your furry pal. It may still stain so make sure to wear rubber gloves.
New from $14.99 ($3.75 / Ounce) (1 offers)