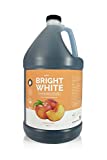 Bark 2 Basics Brighten White Dog Shampoo, 1 Gallon, Natural, Chamomile, Revives Vibrant Natural Color of Coat, Lustrous Shine, Whitens, Removes Stains, Professional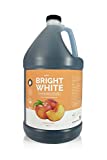 Price: $31.99

Color: Lavendar Chamomile
Model: BBBWG
Warranty: 30 Day
Brand: Bark2Basics



Features
Revives Natural Coat Color – Refreshes your pets coat colors by utilizing all natural chamomile extract.
All Natural Chamomile Infused – Gently cleans and moisturizes the skin and coat creating a lustrous shine!
Used by Professional Groomers Worldwide – Our comprehensive family of products are used and recommended by pet stylists and groomers from all over the world.
Makes 16 Gallons of Shampoo – 16:1 Concentration, Can be diluted 16 parts water to 1 part shampoo or used at full strength if desired
Proudly Made In The USA – Handcrafted in small batches to ensure the highest quality for your furry friends!
New from $31.99 (1 offers)