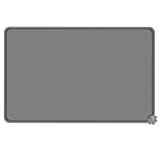 Reopet Silicone Dog Cat Bowl Mat Non-Stick Food Pad Water Cushion Waterproof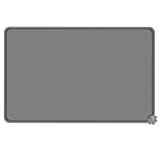 Price: $8.99

Color: Grey
Brand: Reopet



Features
MATERIAL: made from Non-Toxic Silicone.Withstands heat up to 464 degrees F.
SIZE: 18.5″ x 11.5″, fit most pets.
Raised outer border will protect the floor, no more messy spills. Keep food and water on the mat.
Easy to clean with water or a wet rag, dishwasher safe.
Satisfaction, or your money back.
Used from $8.27 (4 offers)
New from $8.99 (2 offers)