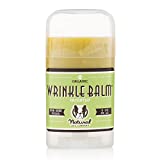 Natural Dog Company Wrinkle Balm, Protects Dog's Skin Folds, Treats Dermatitis, Redness, Chafing, Inflammation, Perfect for Bulldogs, Organic, All Natural Ingredients (2 OZ Stick)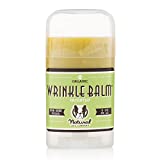 Price: $19.95 ($9.98 / Ounce)

Color: green
Model: NDC47-2S
Brand: Natural Dog Company



Features
ALL-NATURAL, PATENTED HEALING BALM – Wrinkle Balm is a PATENTED balm specially formulated to treat and prevent skin fold disease, infection, and discomfort.
LOADED WITH VITAMINS & ANTI-FUNGAL PROPERTIES – Wrinkle Balm is fortified with gentle, yet powerful extracts with anti-fungal properties that eradicate yeast, bacteria, and crusty buildup. Loaded with vitamins and antioxidants, it improves skin fold condition and prevents future impurity.
FRAGRANCE-FREE: To ensure maximum comfort for our four-legged furry friends, Natural Dog Company's Wrinkle Balm is fragrance-free and contains no perfumes or fragrances.
HANDMADE IN SMALL TOWN USA: Each product is handcrafted and poured right in Marble Falls, Texas!
100% SATISFACTION GUARANTEE: Featured in over 30 magazines and on Animal Planet, join our thousands of happy customers all across the globe.
New from $19.95 ($9.98 / Ounce) (1 offers)