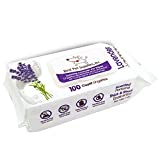 Best Pet Supplies Lavender-Scented Calming Pet Wipes for Dogs & Cats – Extra Soft & Strong Grooming Wipes with Gentle Plant-Derived Formula, Model Number: WW-LA-100T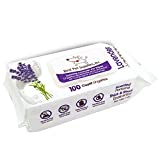 Price: $9.99

Color: Calming Lavender
Model: WW-LA-100T
Warranty: 30 day free return.
Brand: Best Pet Supplies



Features
Calming scent: lavender oil, Vitamin E and cucumber extract work together to help calm your fur baby, relieve stress and anxiety and soothe itchiness.
Gentle plant-derived formula: Our simple 7 ingredient formula contains no alcohol, NO sulfates, no chlorine and no parabens for a gentle, yet effective clean.
Extra strong and soft wipes (7 x 8 inches): Each wipe is strong enough to stand up to the toughest dirt and soft enough to use on even the most sensitive areas.
Freshen up between baths: clean off and deodorize paws, coats, behinds and more with these all-purpose grooming wipes.
Convenience on the go: these 100-Count wipes are stored in a handy resealable pouch that keeps each wipe Moist for longer. Click 'ADD TO CART' NOW for a hassle-free clean!
New from $9.99 (1 offers)